| | | |
| --- | --- | --- |
| | CENTRAL AMERICA : travel tips online | |
Informations provided by Fred METEY thanks to a 4 months trip there in 1994 (before MITCH!!!).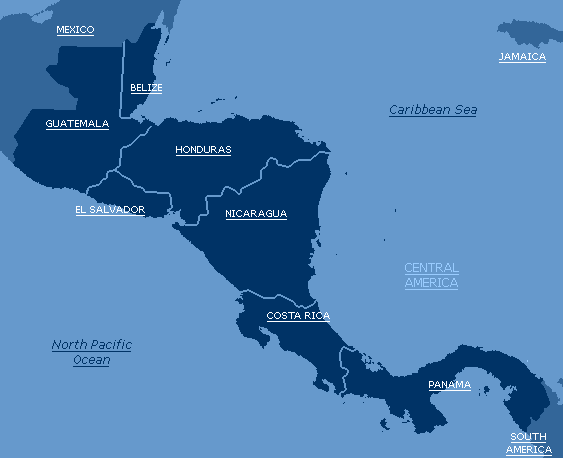 My camera disappeared during my trip but I still have a few pictures left : Photos











I travelled through Central America in 1994 (August, September, October and November). See my Résumé (in french) if you want to know what I was doing there.
My guide book for this trip was an english edition (1992) of Lonely Planet's "Central America on a shoe string". And this website was built with informations to complete this guide book.
As I carefully wrote down each day all informations about my trip, I hope travellers wishing to spend some time there will find useful data for preparing their trip in these pages.
They are online to provide you with complementary informations (don't forget to take a guide book with you. The one I used was helpful).
N.B.: I was travelling on my own (prices are for a single when no precision), with daily expenses (much) lower (average!) than US$ 20 per day, living confortably (according to local standards).
I was changing of town more or less every 2 days, travelling by cheap local transport means, bargaining some times but not always (it was not to be done in most places in Nicaragua at this time : given prices were fair, cheap for europeans and equal to the prices for local people). I met people bargaining much harder than I used to, and getting better deals than mine, but they were staying longer than I would in the same hotel, and travelling 2 people together, in general.
---
Contact :

or www.metey.com